08./09. August 2009
Von Ilfjord gings über eine unerwartet schlechte Straße via Tana Bru nach Kirkenes. Dafür waren die Ausblicke fantastisch.

From Ilfjord we went via Tana Bru to Kirkenes. The road was unexpected bad but the views were fantastic.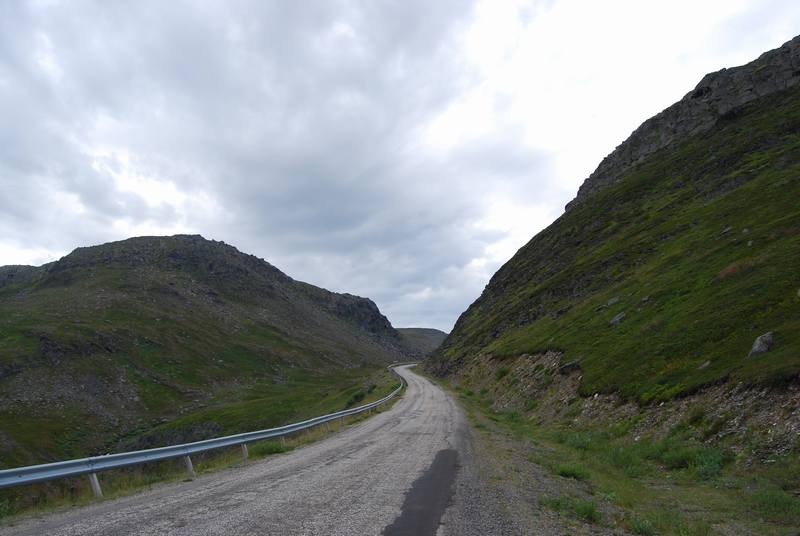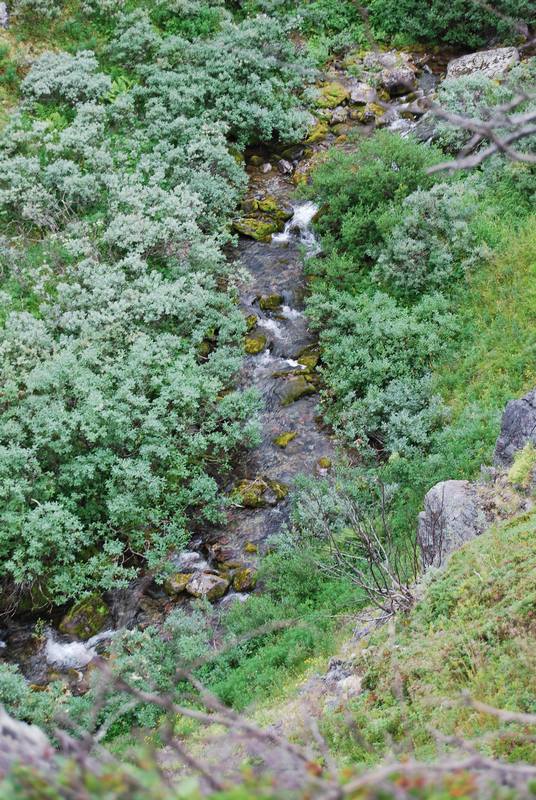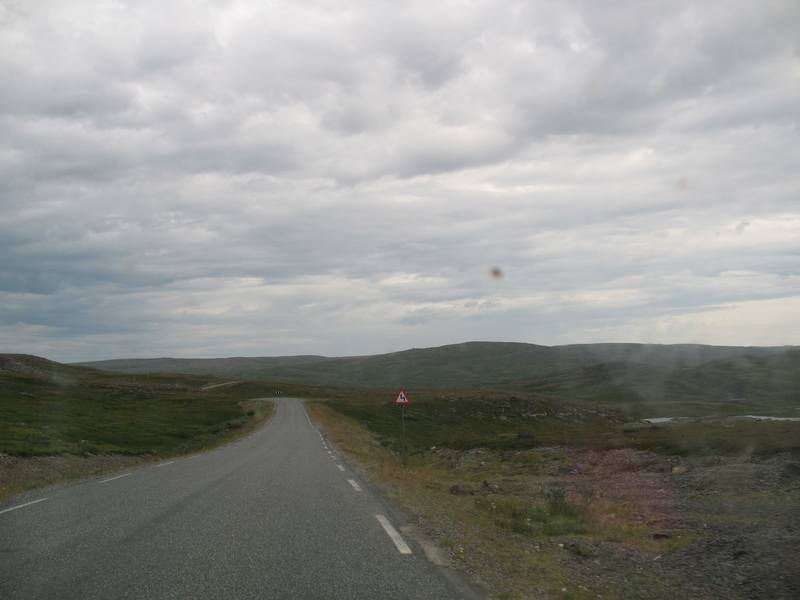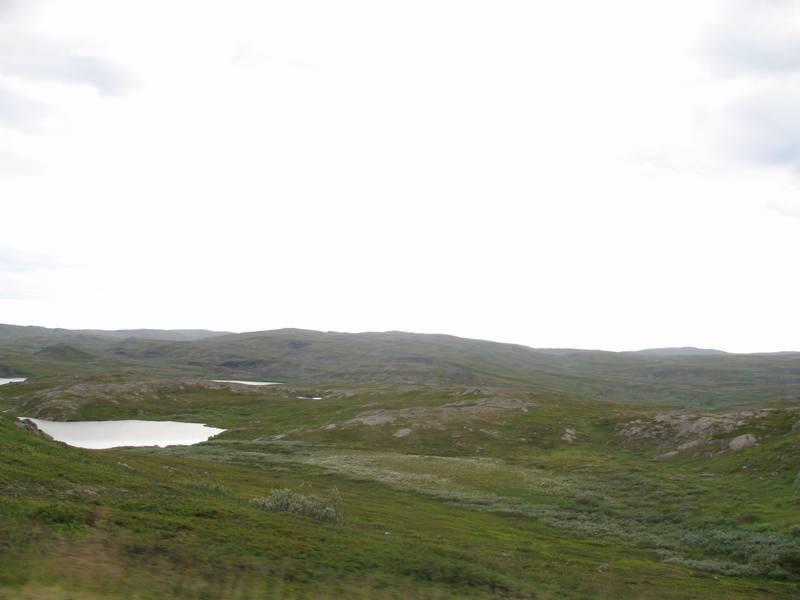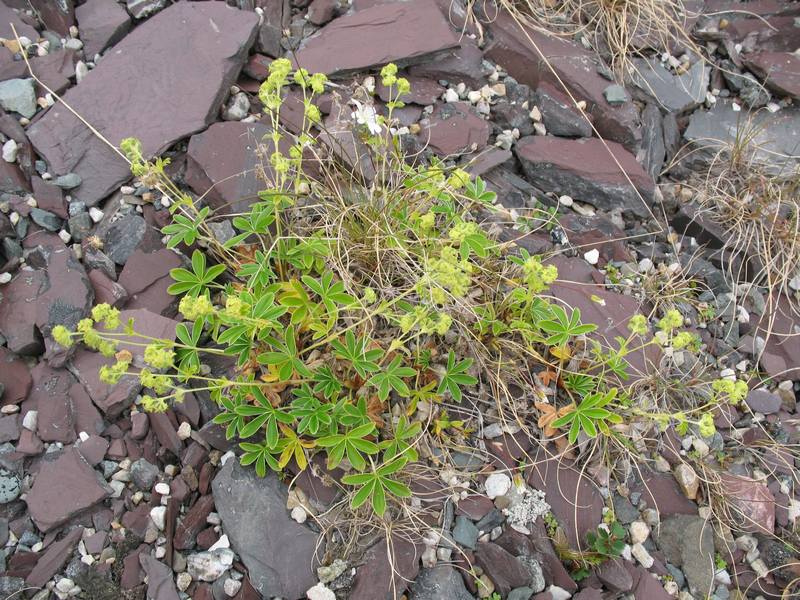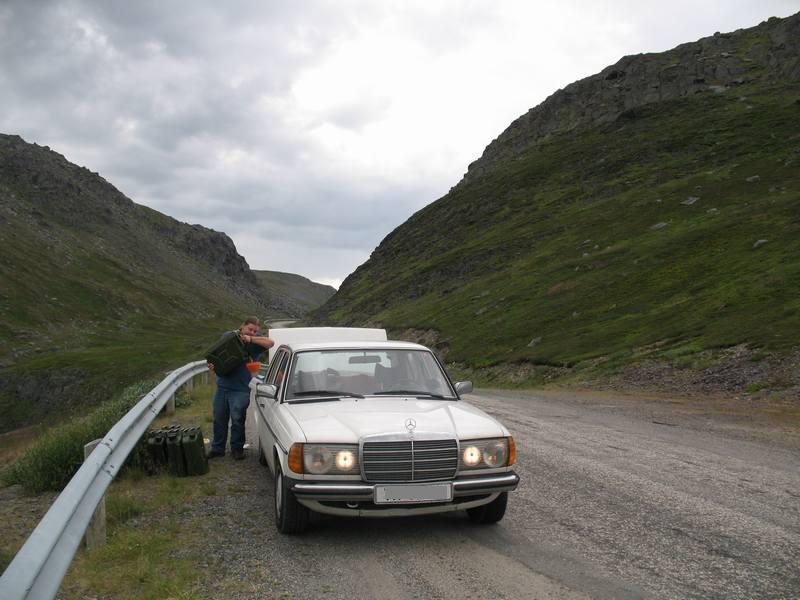 Keks füllt nochma auf / fills up again
---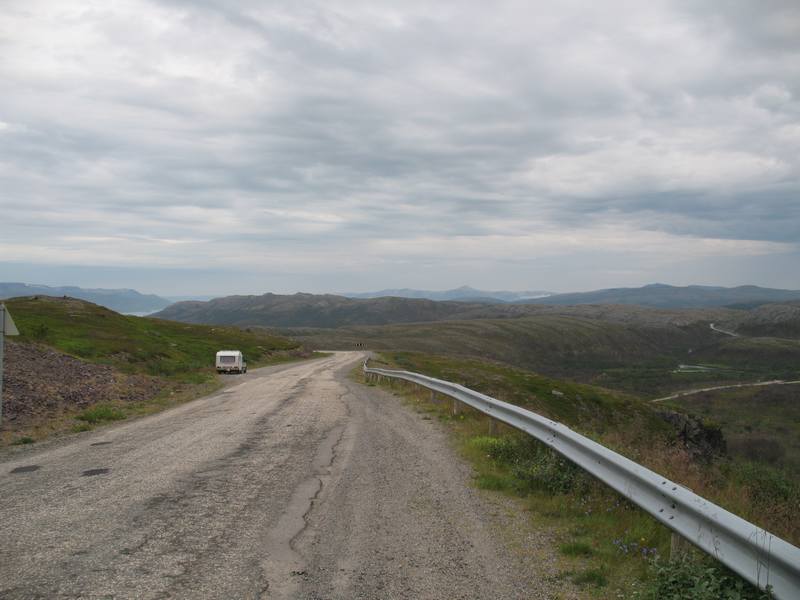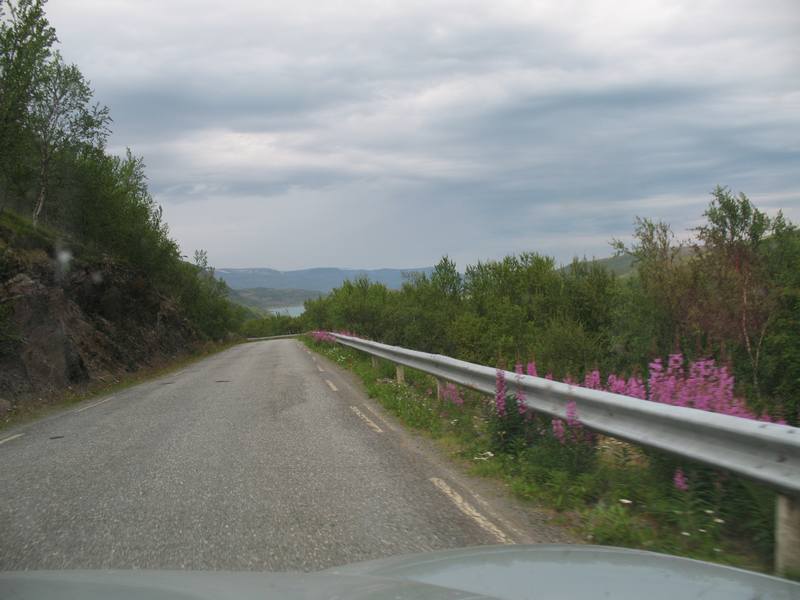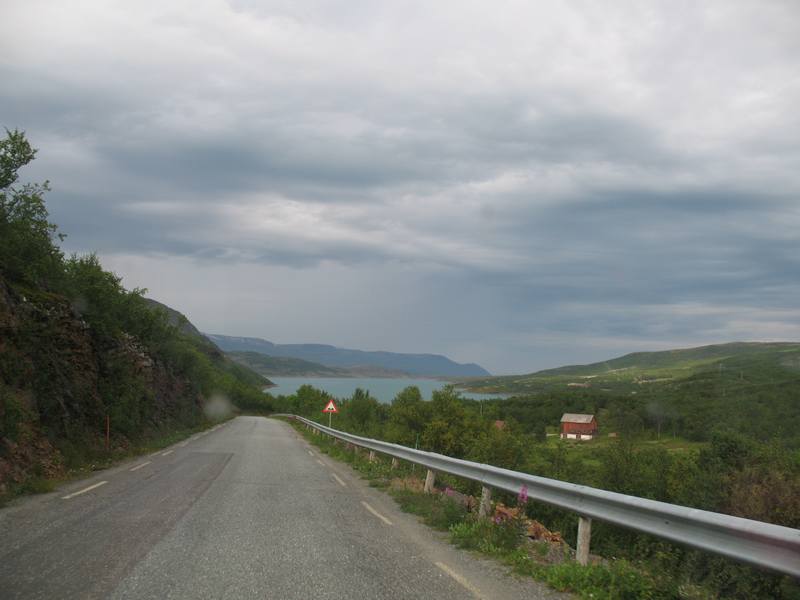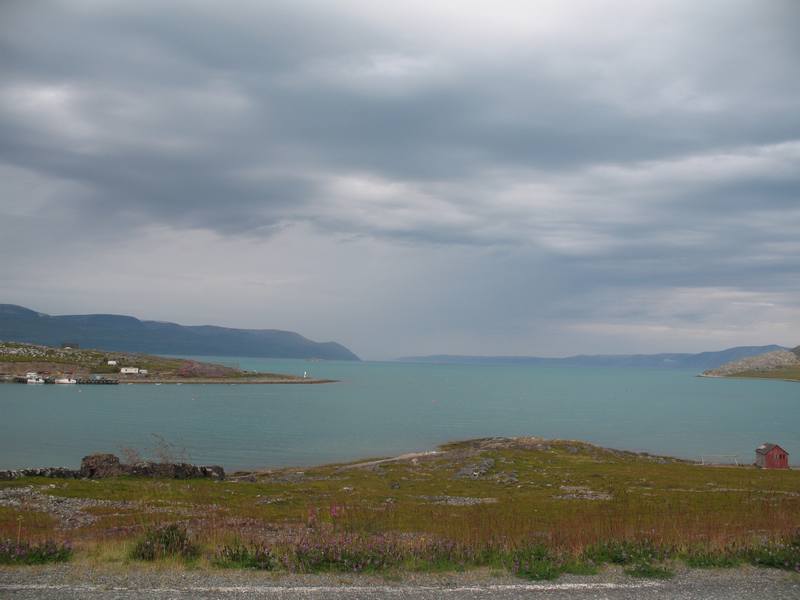 ---
Irgendwann waren wir wieder auf der Europastraße und es ging besser voran. Allerdings im Regen.
Suddenly we were back on the main highway and it went better for us. But in rain.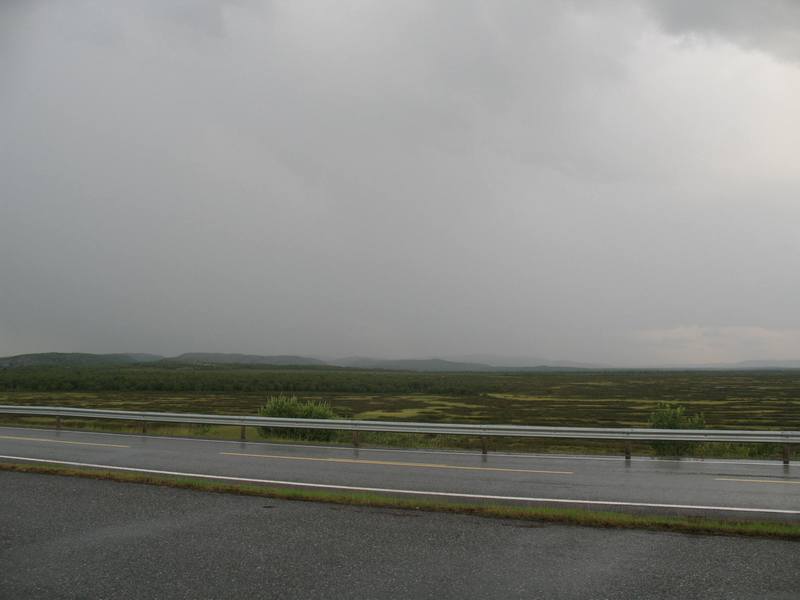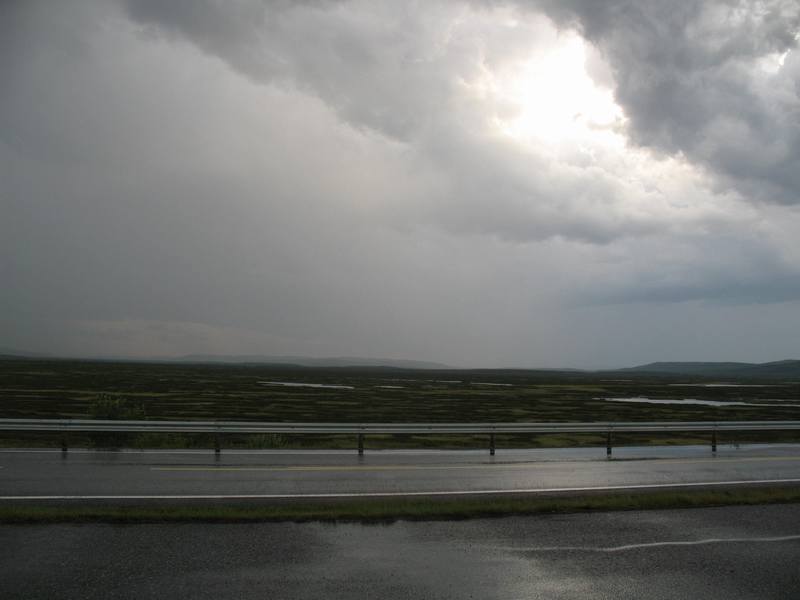 ---
Dann waren wir am frühen Abend in Kirkenes. Wir fuhren erstmal in die Stadt, nach dem wir an einem vorgelagerten Campingplatz vorbeifuhren. Vielleicht gibts ja noch mehr? Nö, gabs nicht, also wieder zurück und einchecken. Toby und Anke planten zwei Tage, auch um Wäsche vor der Einfahrt nach Russland zu waschen. Also dann, Kocher an, Bier marsch und Sonntag ausschlafen, danach Stadtbummel.

Then we arrived in Kirkenes by early evening. We drove into town after we passed a camping ground. Maybe there more? Nope, none there, so we went back and checked in. Anke and Toby planned a washing day before moving into Russia. So then, Cooking and beer. Skål. We slept well and made a walk through the town on sunday.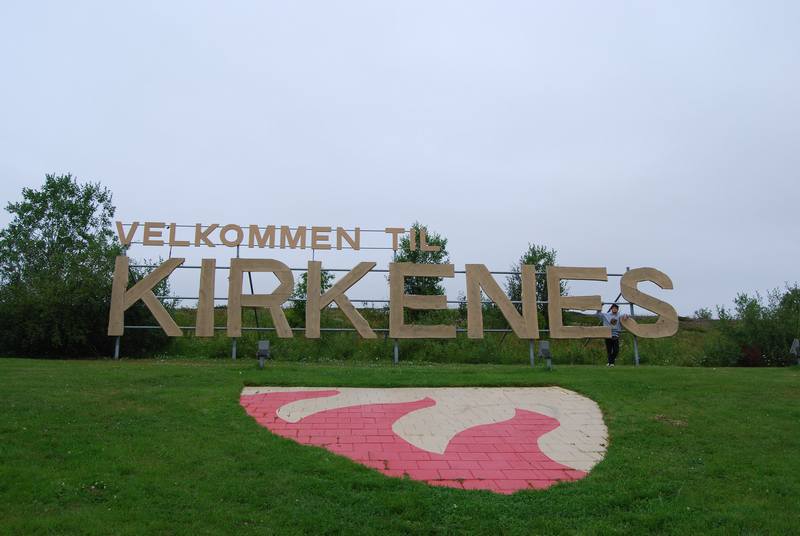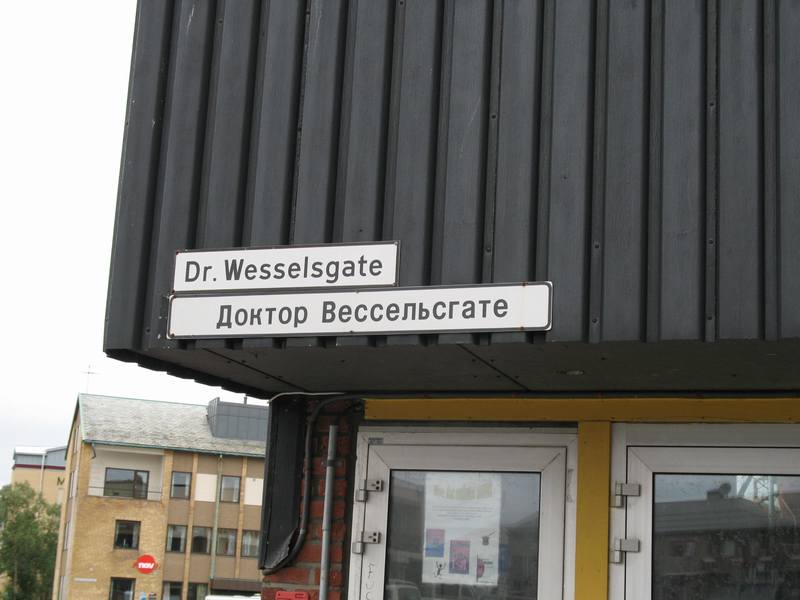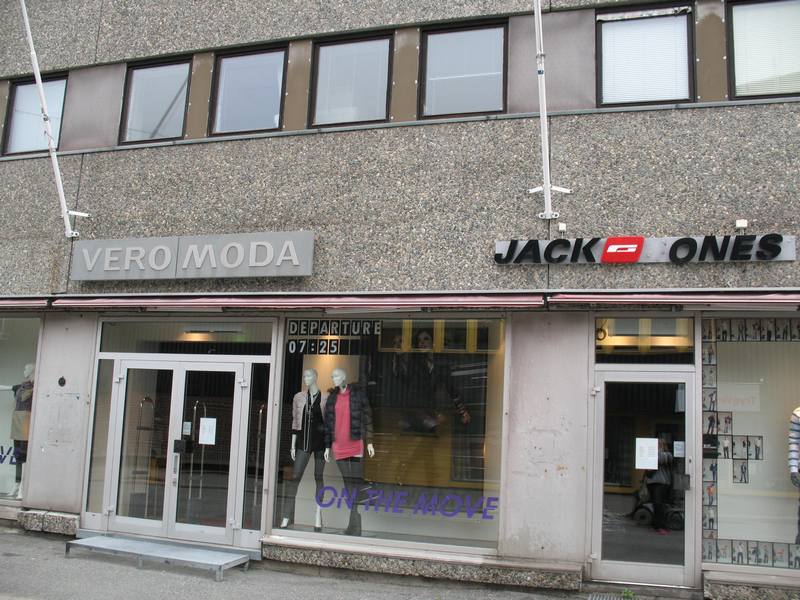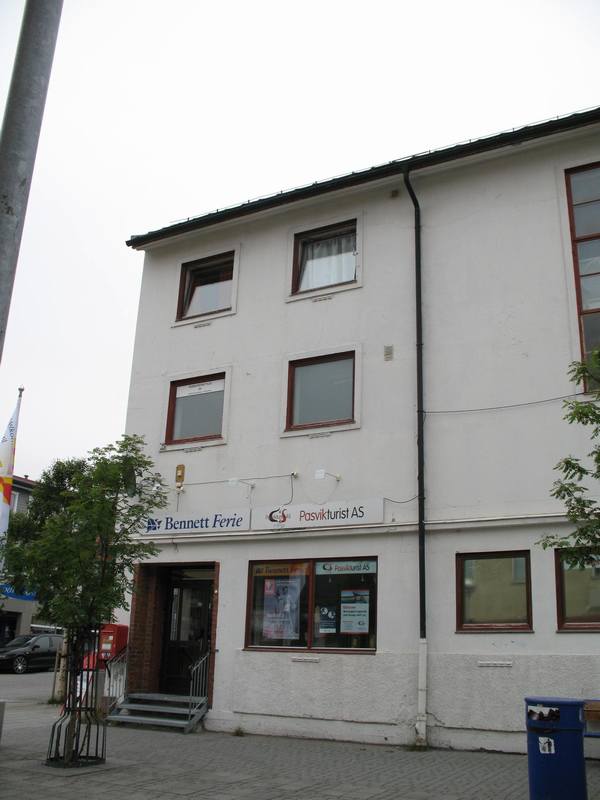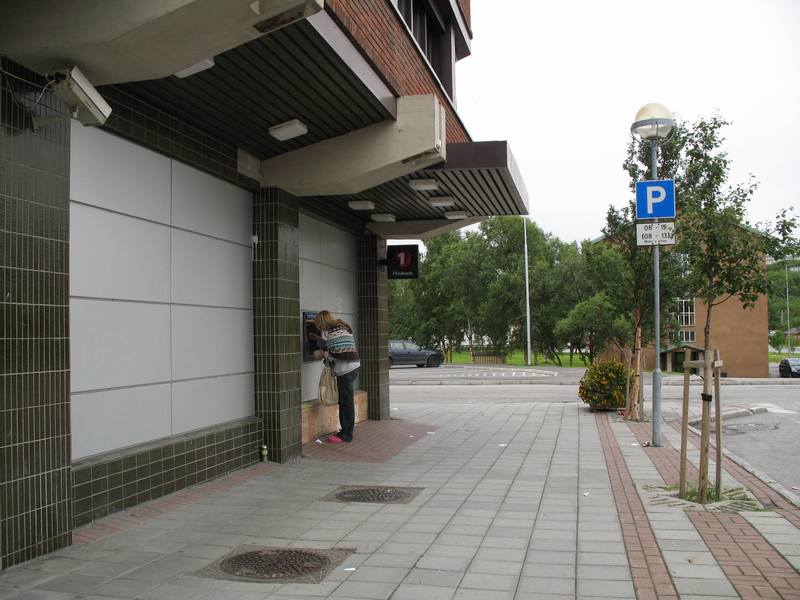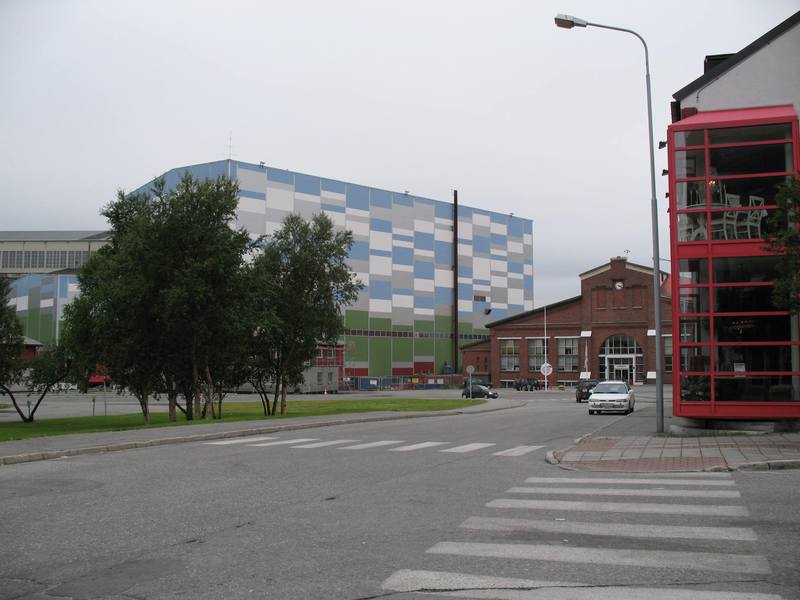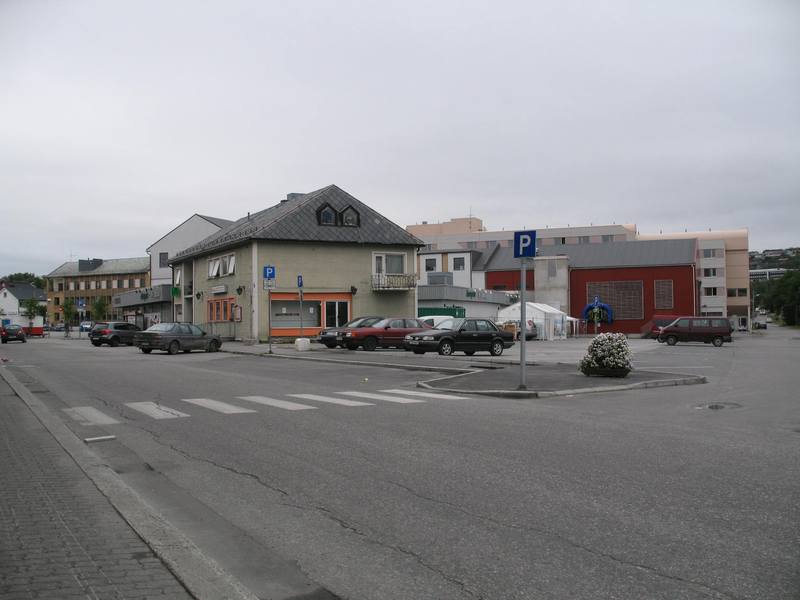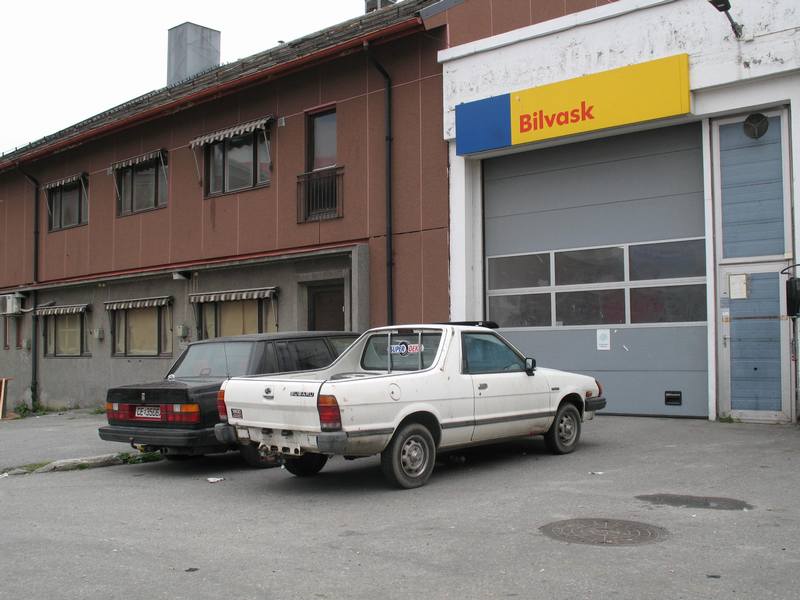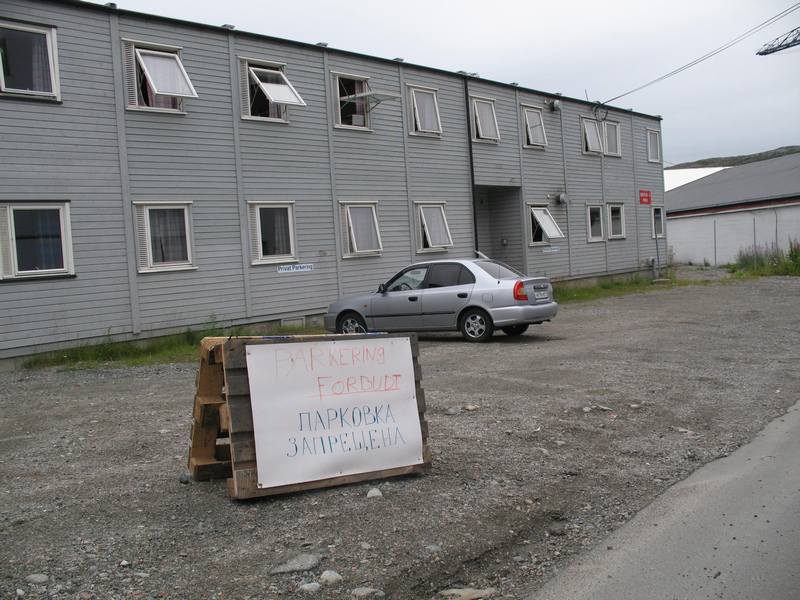 Viele russische Männer im Ort, viel kyrillische Schriftzeichen überall!
Lot of russian men in town and lots of russian writings all over!
---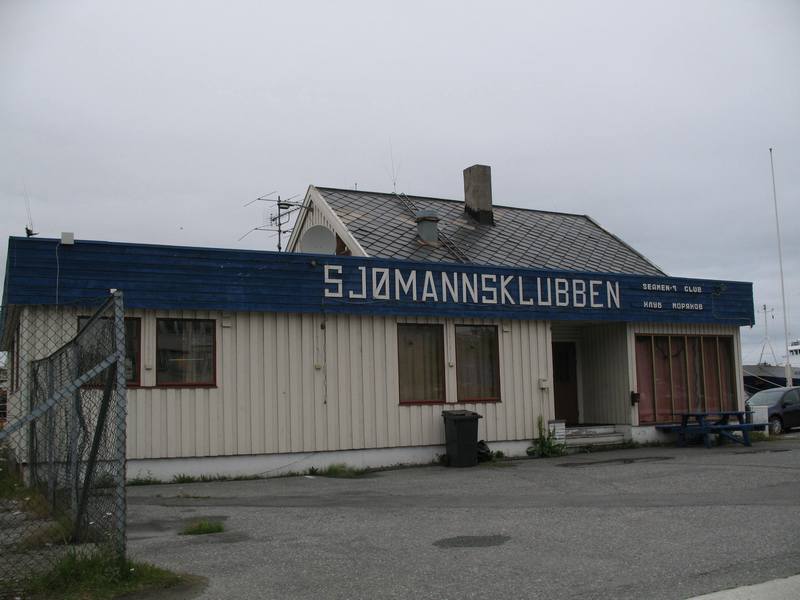 ---
Der Grund könnten diese vielen russischen Trawler sein, welche mit viel Rost an den Kais vertäut liegen.
The reason can be the rusty russian trawlers, which were tied to the quais.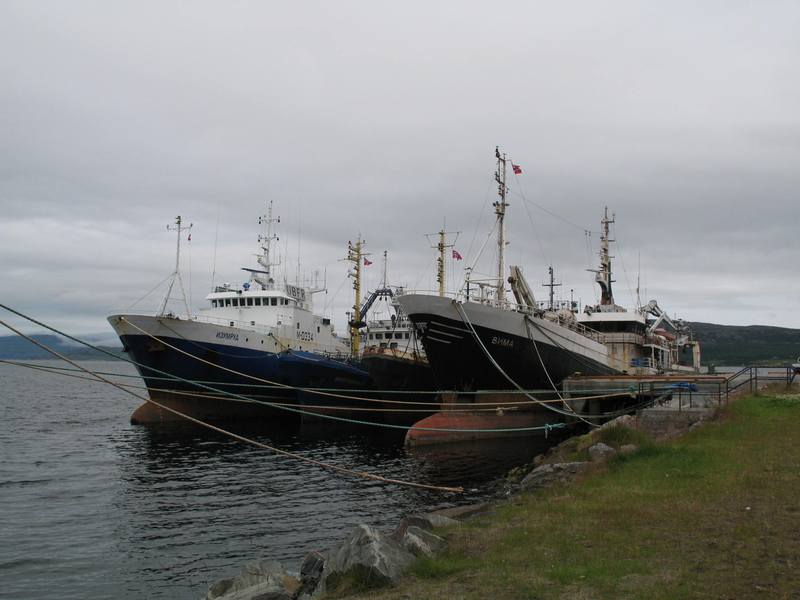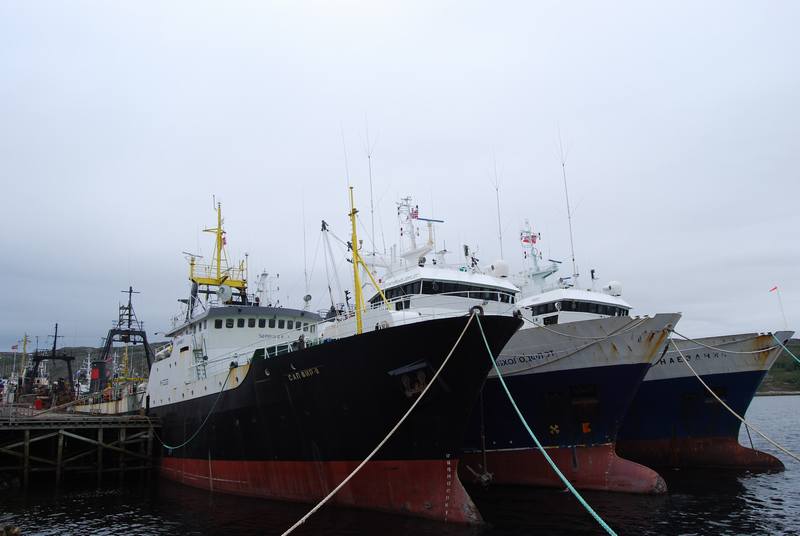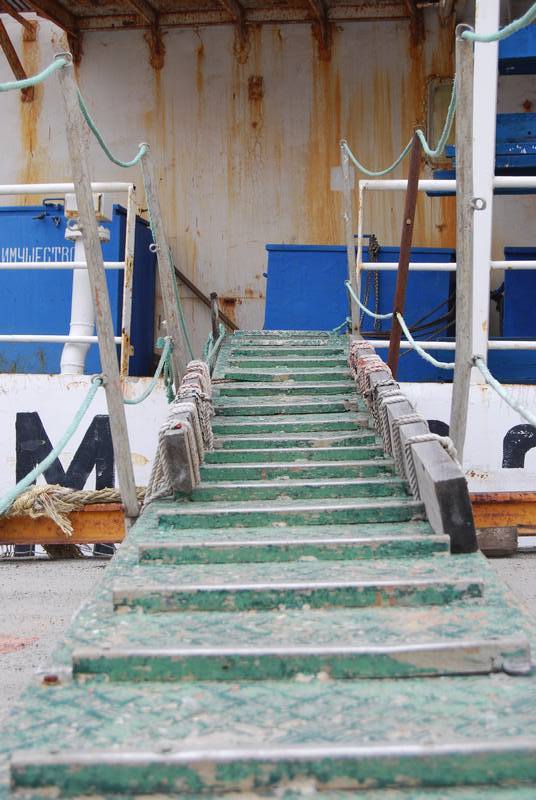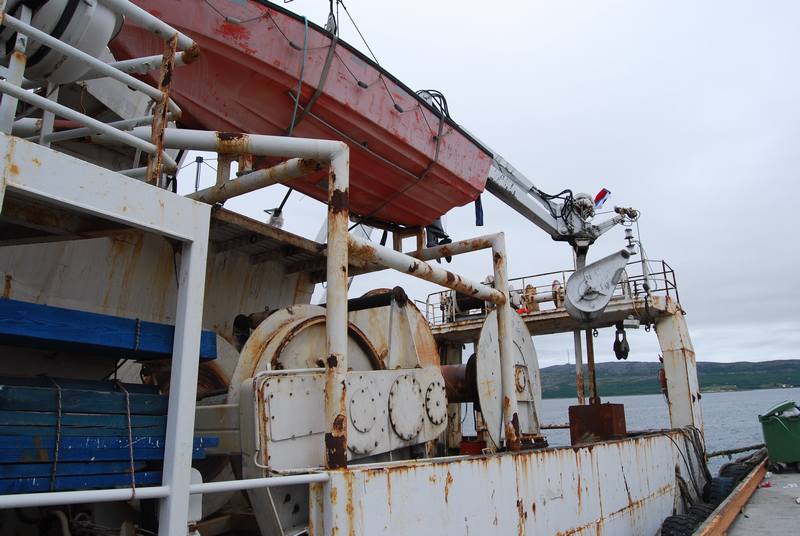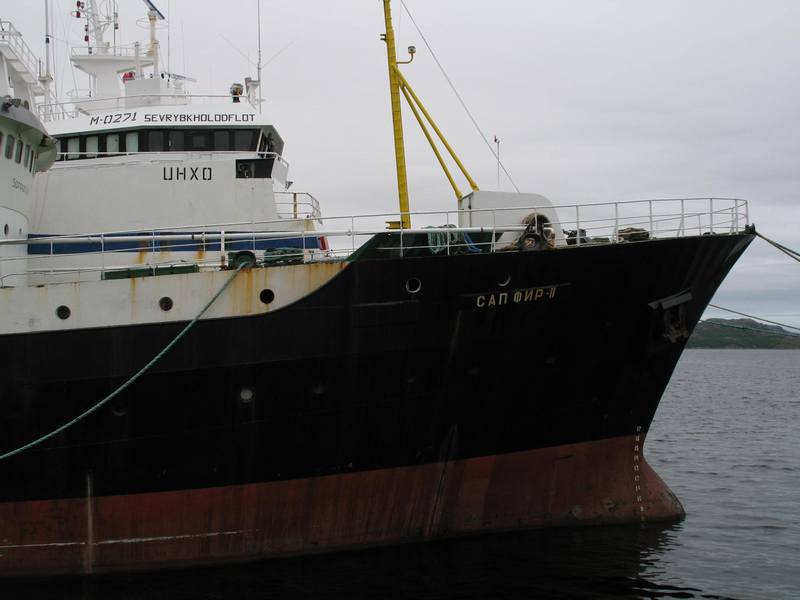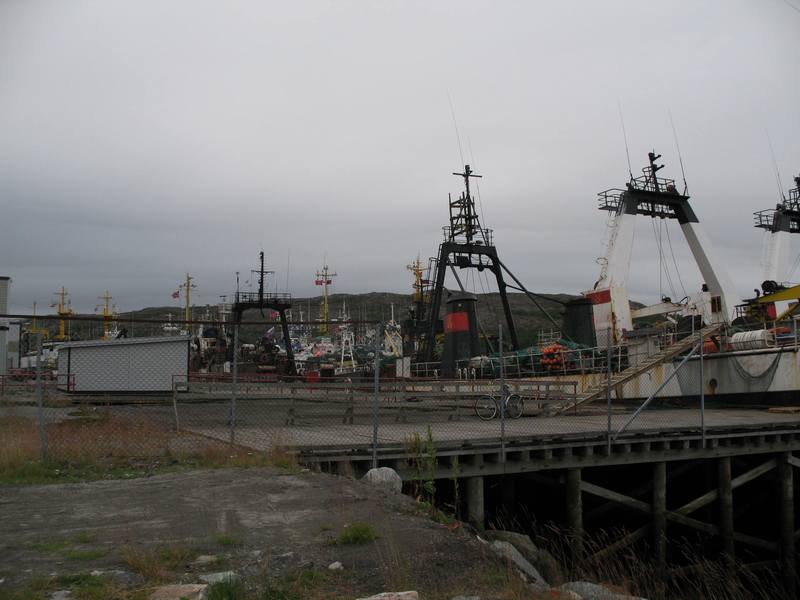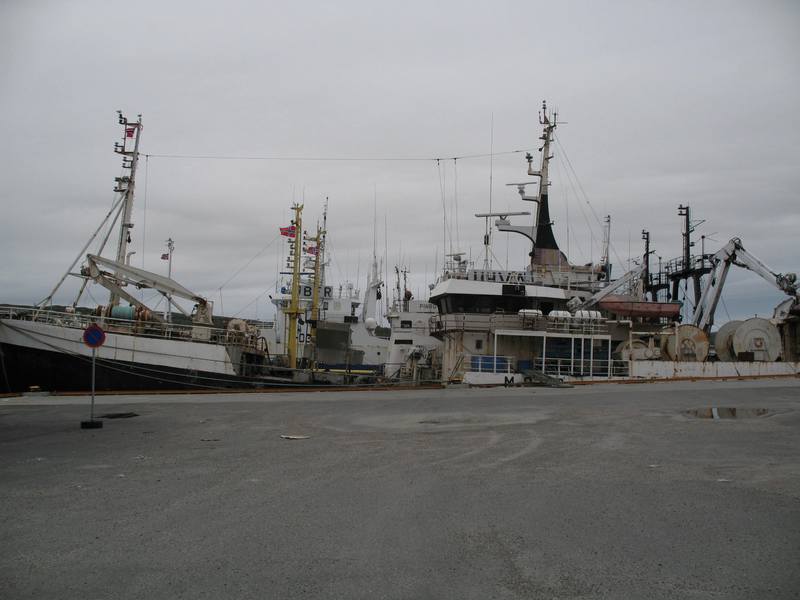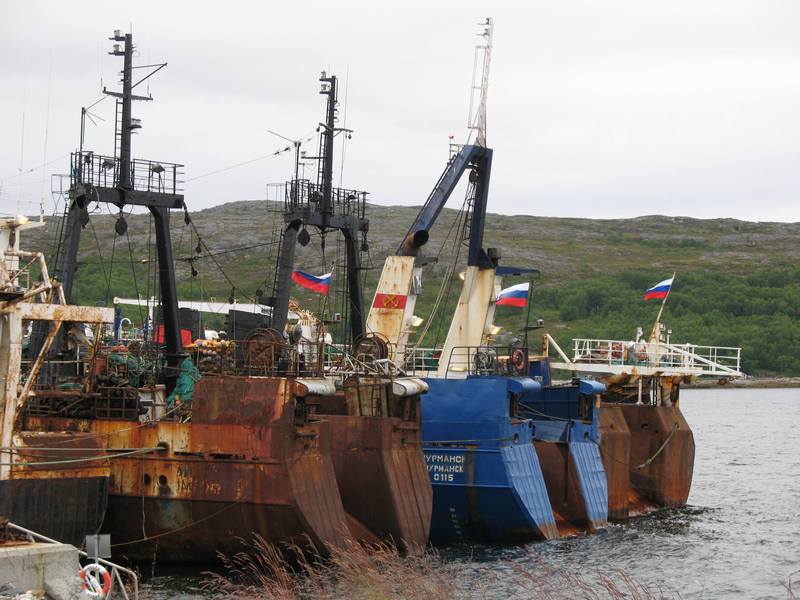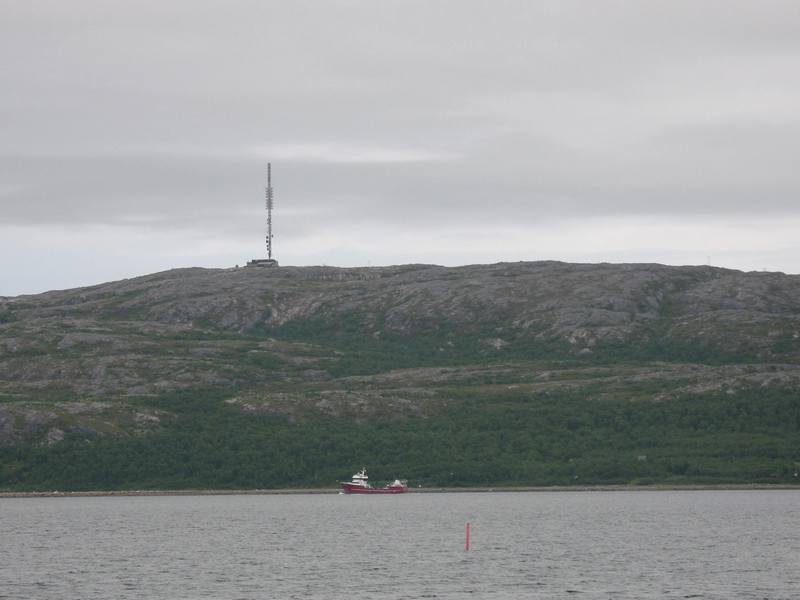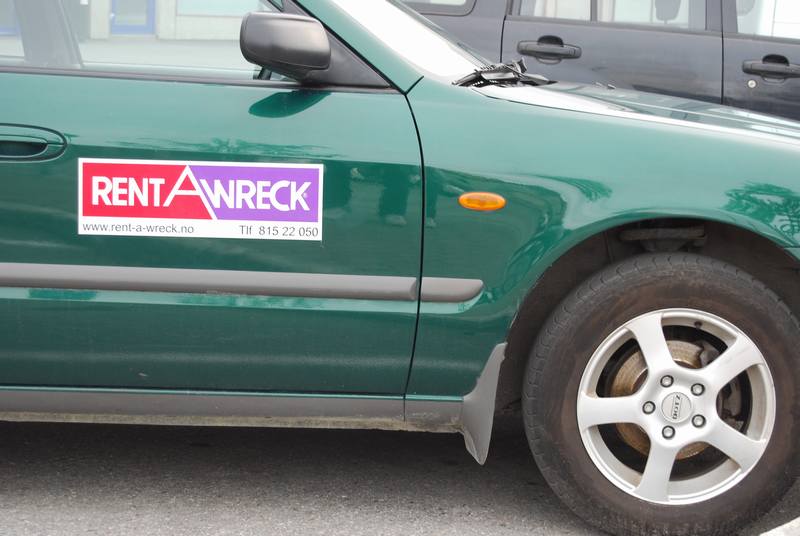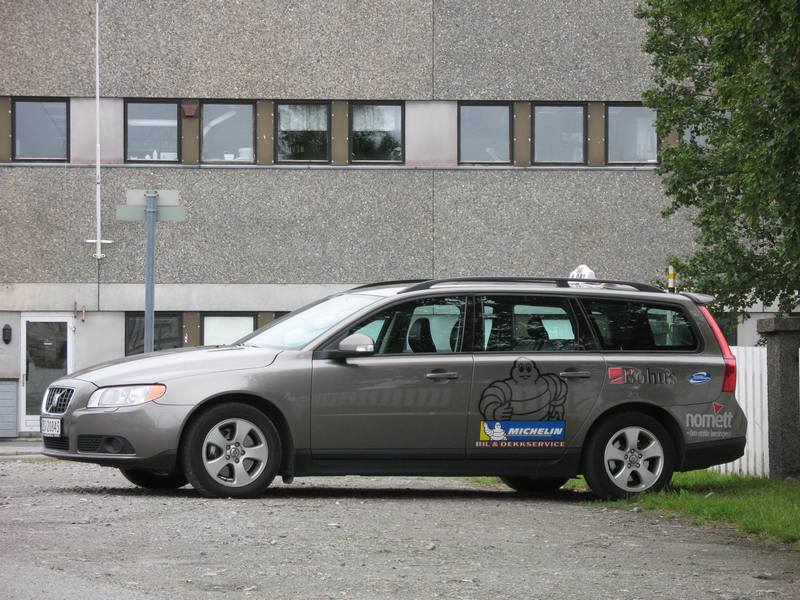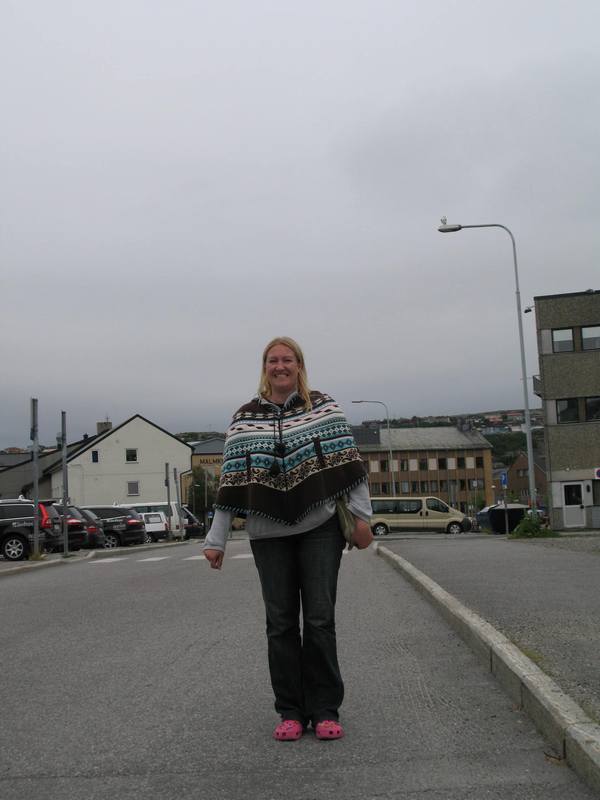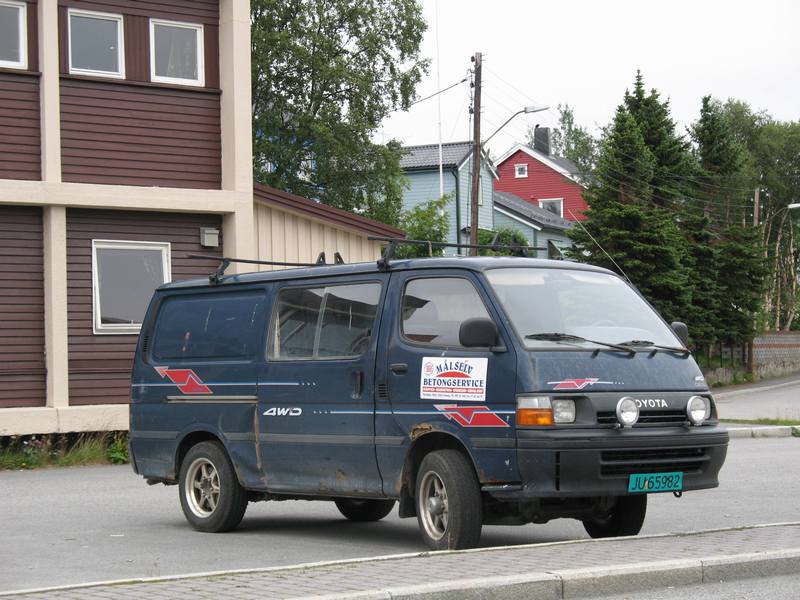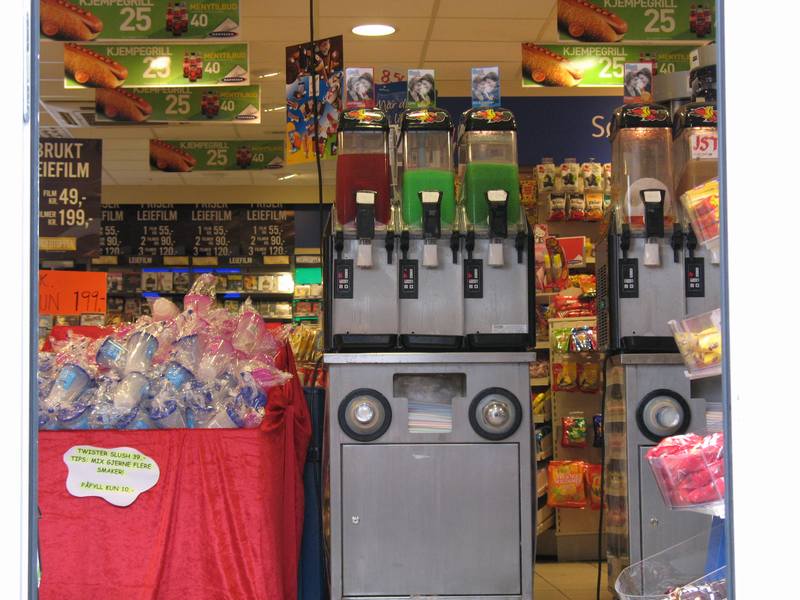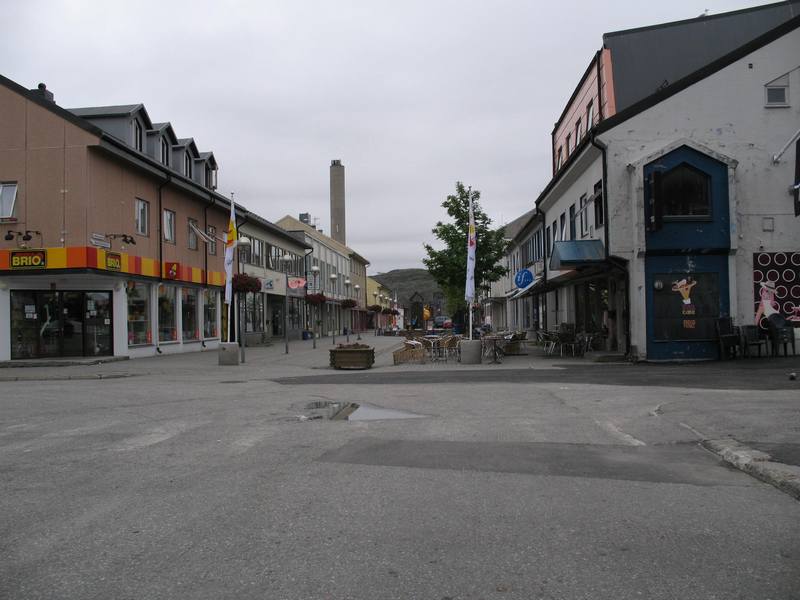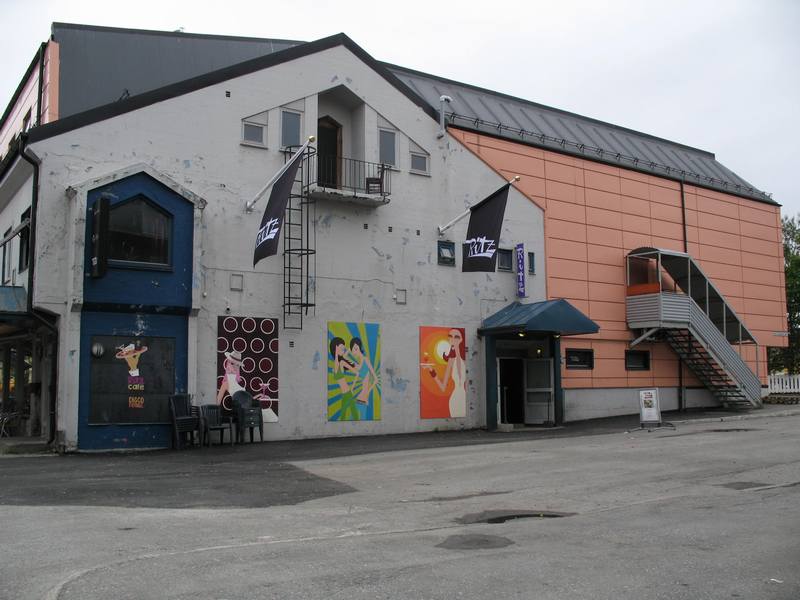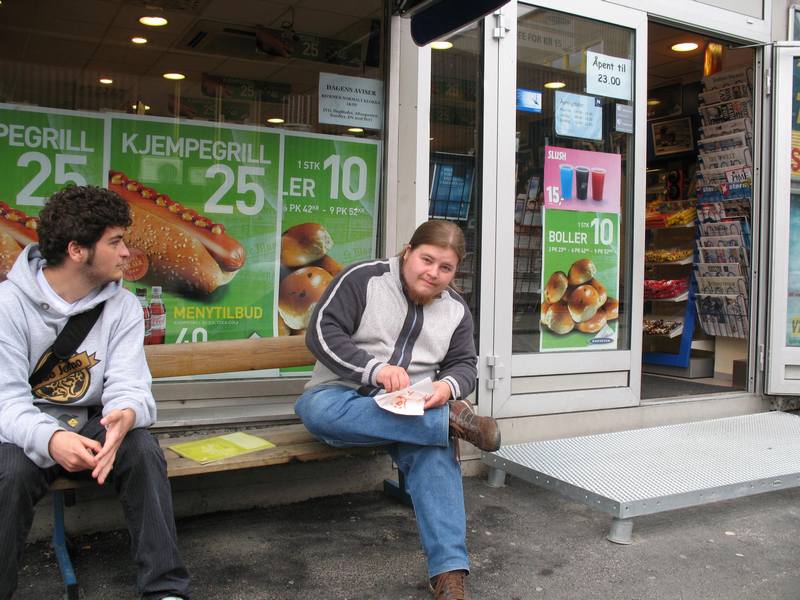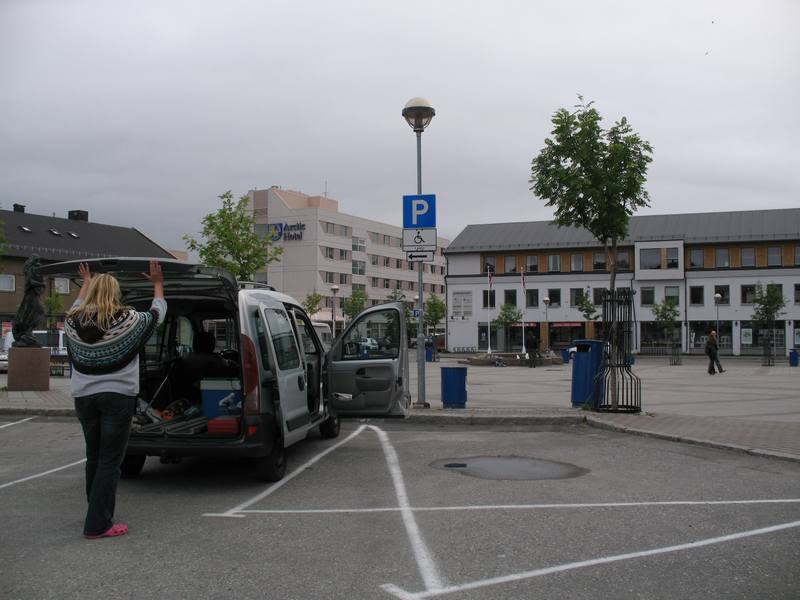 ---
Dann zurück auf dem Campingplatz; Extra für Touristen kreuzt eine Herde stattlicher Rentiere das Gelände!
Back on the CG: Especially for tourists a group of reindeers crossed the area!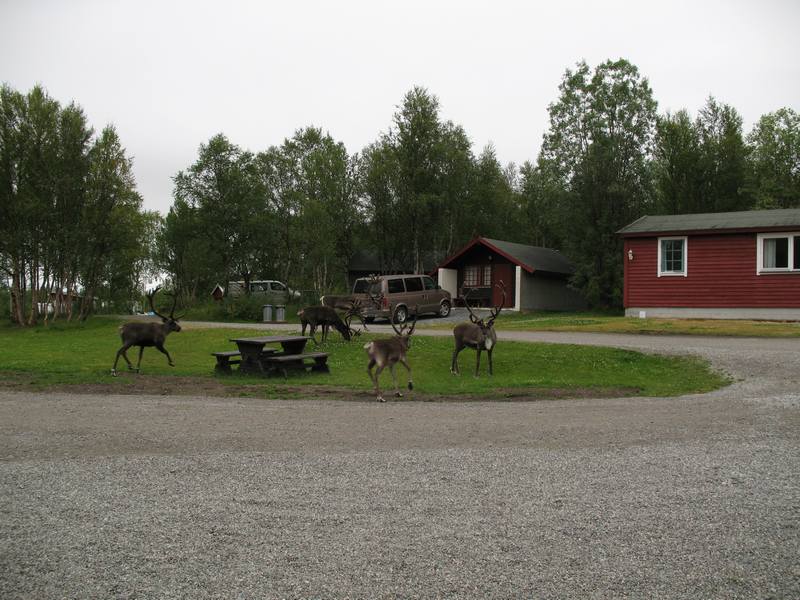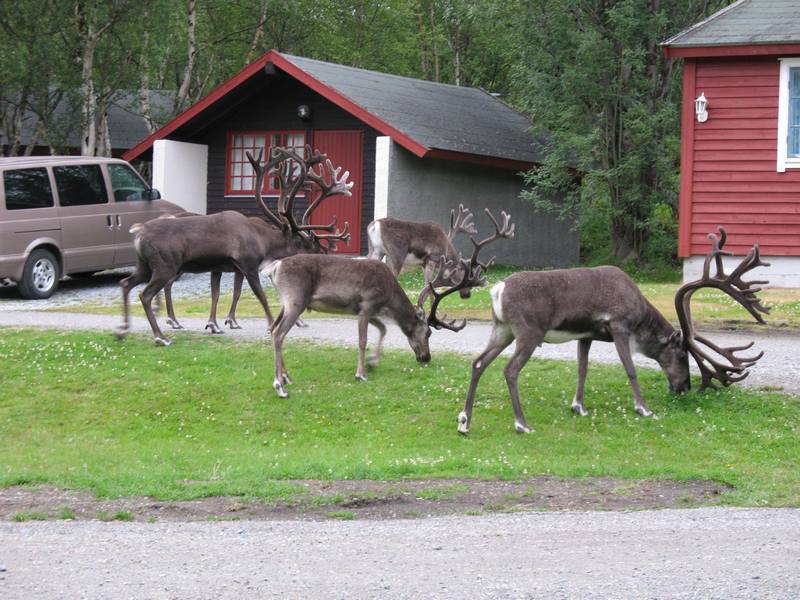 ---
Inzwischen fuhren Keks und Taylan zur Jakobselv Grense, dem Grenzfluss zu Russland und machten vorab ein Erinnerungsfoto am Grenzübergang, den Anke und Toby am Montag queren wollten .

Meanwhile Keks and Taylan went to Jakobselv Grense, the border river to Russia and did a pic in front of the border station, that Anke and Toby wanted to cross on monday.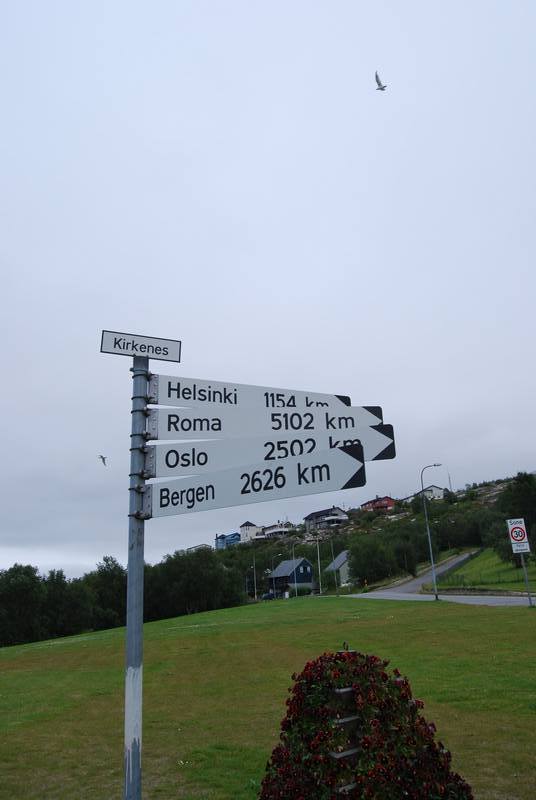 ---
Dann hieß es Abschied nehmen, die beiden Teams trennten sich am Sonntag Abend. Keks-Enterprises fährt via Süd-Norwegen heimwärts, Hansti-Hotwheelz fahren nach Russland.
Then we said goodbye. Both teams took a different way home. Keks-Enterprises went back via South-Norway and Hansti-Hotwheelz are going to Russia.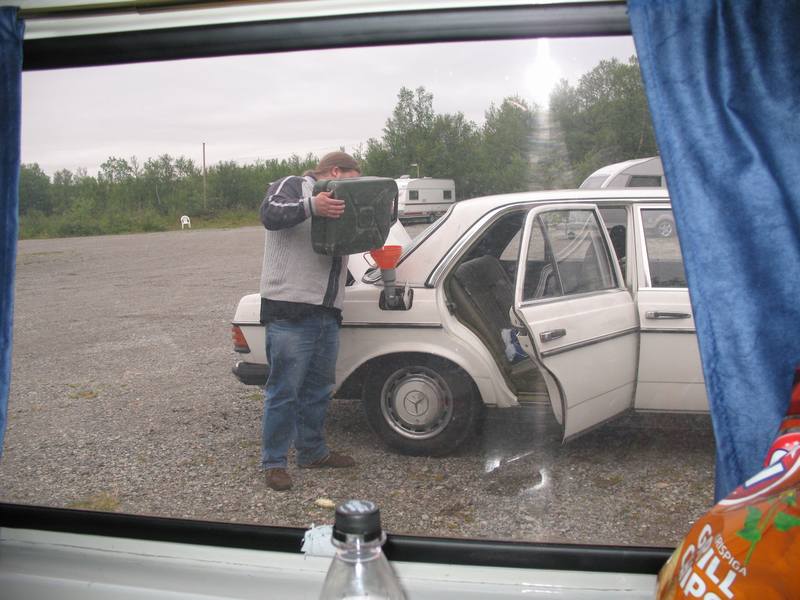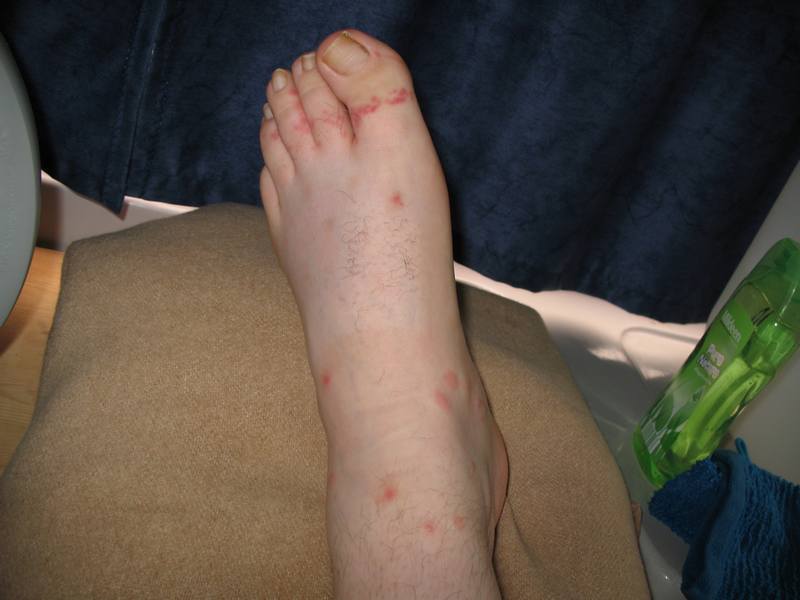 Aua.
back
hansti-next
keks-next